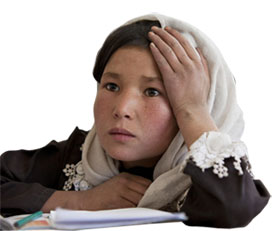 Comments
Please send us your comments below.
Answering the essential question: After reading this book what will you do from now on?
I will not do something which will harm our planet and people and I will be doing only good things which will make people happier."

I like the concept of the book which tells us we need to change ourselves.

After reading this book my thoughts on some aspects of life have changed. This book opens your mind to what will happen to humanity in the near future and the coexistence of life on other planets. The author highlighted so many facts, we should all know of this book.

After having read this book which demonstrates the importance of humbleness, what I will do is continue life with love and try not to be a contaminator and love everything that is given to me. After reading this book I am going to be a better person.

The incentive of the Reading is to allow each one on a journey to live new experiences. To become absorbed in a book coming and going into the good and the bad, the inexplicable and marvellous. Like this all of us can have the possibility of how to build ourselves, to know and to know others. Our duty in front of the students is to constantly motivate to read with the soul and love for the book. Thank you.

It's marvellous to be able to count on this tool that enriches our lives more…… a book… that opens the doors to the most unknown places of our magnificent universe.

I have to say that I am not fond of reading but strangely I like what I read, it has awakened my curiosity and perhaps I understand the true meaning of 'the joy of reading'. "This book brought doubts for the future, doubts about our life, about our lifestyle that is wrong, because there is so much of a difference between the social classes. Very often we hear the 'I' and 'mine' words, these should be changed to 'we' and 'ours'.

After having read this book I am going to try to read more, the best thing is to have knowledge, and with true knowledge I am going to help people to read more and express what they feel through the reading. Like the book said 'to know, because the one who knows is the one who has knowledge, and the one that hasn't got knowledge speaks of what he doesn't know. Wisdom is not written in books, but in the mind of each person.

We are people who depend on the world and we need it more than the world needs us. What I can assume is that I will modify, when I can, certain aspects to at least be different to the others.

I think each person should read this book so that they reflect about their actions and could do something about themselves and for humanity, since in this century all of us are contributing to the destruction of the planet, for all these wars, killings and arguments between us.
Send us your comment