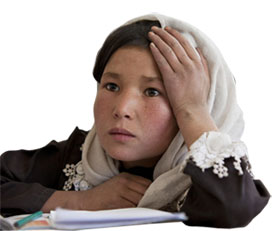 Comments
Please send us your comments below.
Answering the essential question: After reading this book what will you do from now on?
Interesting, thought provoking and maybe time for reflection!

What I read in the book is actually the facts I base my calculations on what is happening presently. Things are changing everyday. I think I am in love with this book. Thanks

Dear friends, First of all get our sincere congratulations to the website for the public to find and buy the book GERCÓLUBUS O RED PLANET, and work on the dissemination and publication of it.

Well, until now this book has been the best I have read in my life, it's extraordinary, it has something that motivates me to carry on, it encourages you, this feeling is inexplicable, because there are many marvellous things in this book, that's to say out of the normal, that make you feel like doing something for human life, that makes you reflect, it makes you think about what you have done, and we have to be better. This book is the reality, the example to be followed is fantastic.

For this community that truly lives in respect of nature and conservation of life on Earth, the book Hercolubus or Red Planet is a work that has a lot to tell us. "In general the book expresses the worries that the author had for humanity and through this invites us to reflect about what is presently happening to the world. The author wished that the Earth changed into the ideal world.

This book has a great message. It made me realise the mistakes I've done. We have to open our eyes, all tragedies happening around the world are caused by human actions. It is never to late change. I have to start with myself.

As one old person said to me: Show me the person you honour, for I know better what kind of person you are. I'm glad it is my honour to have had the chance to read these thoughts which are so similar and familiar to mine from my childhood till now. The sole meaning of life is to become "human beings" again. To the way our ancestors of space lived. This Call to humanity is the final call to survive and I am thankful to the author of this masterpiece that he shows it in the most simple words and meanings. So pure, so peaceful that it helps to understand the way we may be free to be ourselves in humanity. Thank you V.M. Rabolu.

Very interesting reading. It made me think of the unknown. It also makes people aware of the warning of what is to come and what will happen so we can prepare

Well, I consider that this book gives us a great message to change our actions. This book inspires us from now on to be better people - to improve. I feel that from now is the opportunity to change all these bad things. The author gives us a great message to humanity and I consider they should take this book for the whole world so everyone can see and read this book.

This book is very important for all people, because it leads us to reflect what will happen in this small world. Thanks to this gentleman, I reflect with the purpose of changing my life and my behaviour.
Send us your comment