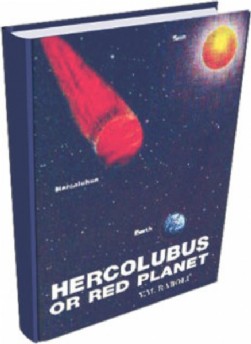 Hercolubus or Red Planet
ISBN: 9780967752105
The planet is facing an era of uncertanity, with ecological, economic and social chaos. The book Hercolubus or Red Planet written by author VM Rabolu sheds light on these problems and explains clearly what we as individuals can do....
Due to the important nature of this book it is sold at cost price and the postage is subsidised to ensure it is affordable to all.
More information
Translated into 46 languages and available in over 80 countries this short book written in a simple and accessible language has been read by millions across the planet. It is the readers who best express the qualities of this book and their feed back can be viewed in our comments page.
Now we invite you to read this book.....